Dante ``New Campaign`` Extra Virgin Olive Oil
---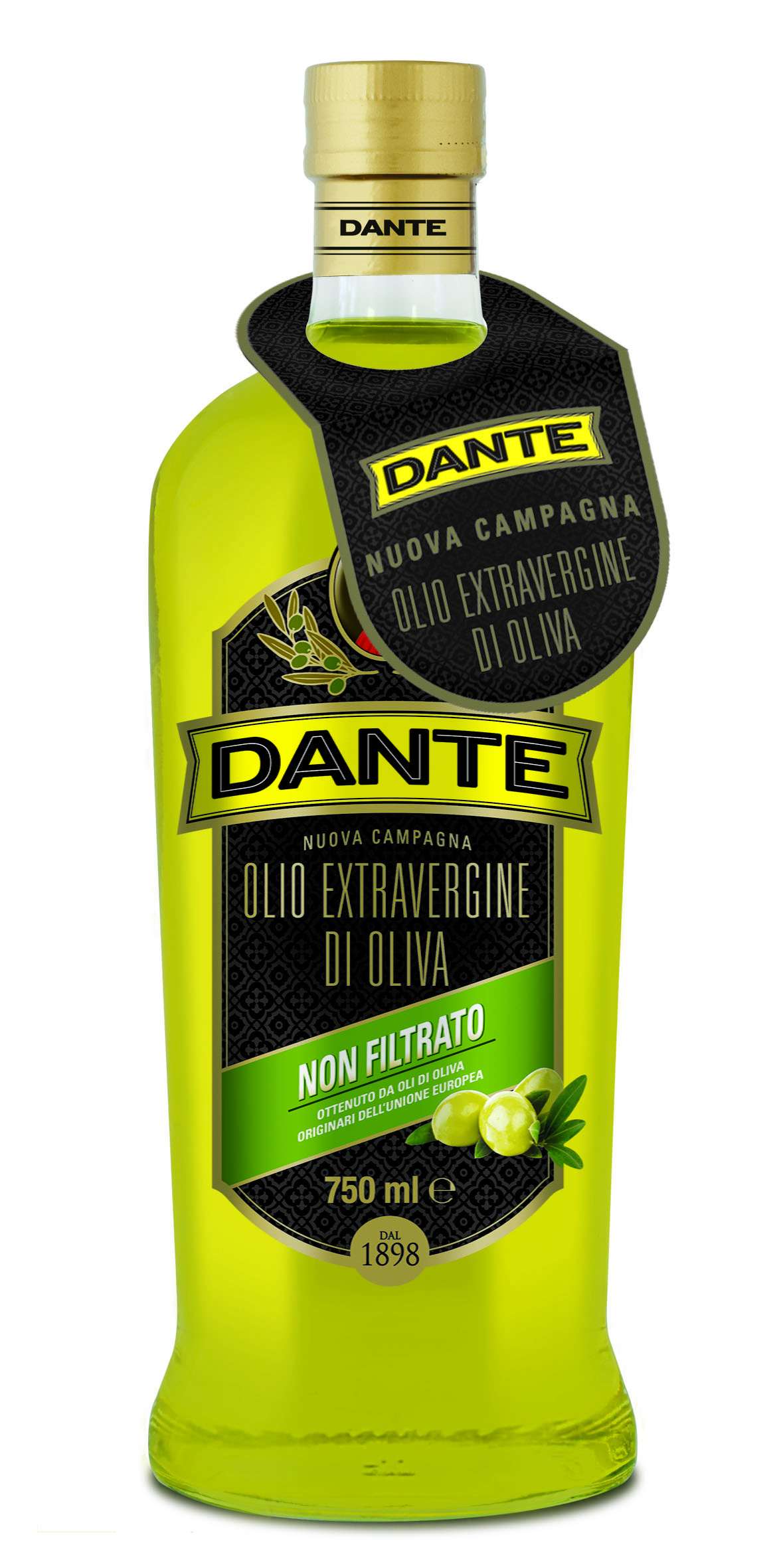 From the first fruits of the olive oil campaign, it is bottled as soon as it comes out of the mill to guarantee the scent of a freshly squeezed oil.
The unfiltered Extra Virgin Olive Oil "New Campaign" was born thanks to the long experience and skill of the Olio Dante blend masters, who carefully select the raw material and carefully harmonize flavors, aromas and fragrances.
NUTRITIONAL VALUES AND CHARACTERISTICS

As it does not undergo the filtration process, its appearance is cloudy and opaque due to the presence of microscopic residues of the fruit suspended in it.
TRY IT WITH

It seasons the dishes of the daily kitchen with its fruity and intense notes.
Olio di Oliva
ALTRE REFERENZE