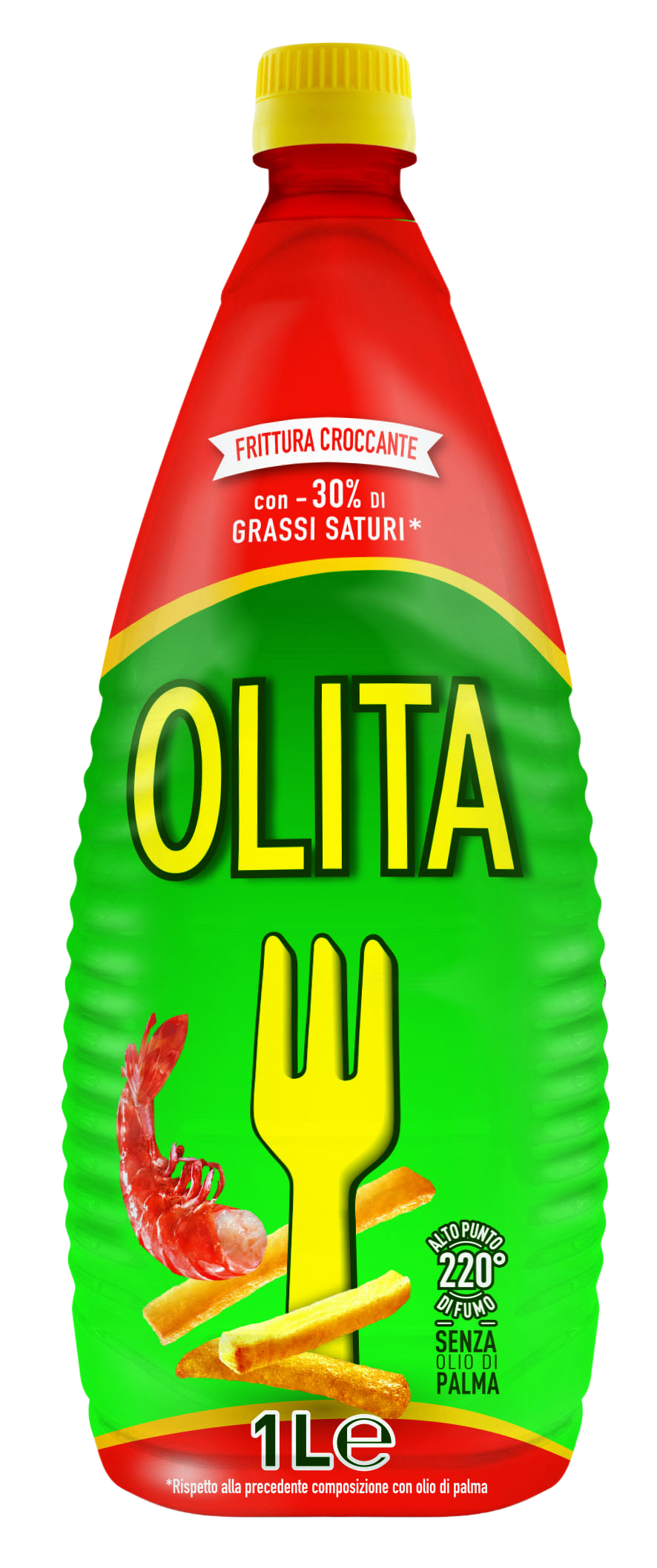 Olita is a blend of vegetable oils made without any addition of palm oil. Its new composition ensures a pleasant taste and an excellent resistance to high frying temperatures.
TASTING NOTES

The new Olita formula has 30% less saturated fat content than the previous palm oil blend. The new composition of vegetable oils allows to have a product rich in unsaturated fatty acids. Reducing consumption of saturated fat contributes to the maintenance of normal blood cholesterol levels, in the context of a healthy lifestyle and a balanced diet.
TRY IT WITH

Ideal to get browned and crispy fried food. Smoke point: 220 °.
Ingredients: Sunflower oil, high oleic sunflower seed oil, soybean oil, corn seed oil